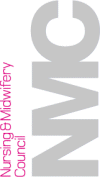 Occupational Health 1st: Company Overview
Occupational health 1st provides quality occupational health consultations / health surveillance and has been set up to provide affordable expertise to small and medium sized employers.


Occupational Health 1st recognises the need for the medical professionals to work with HR professionals and management to provide the best advice and support for employees.

The advice needs to be commercially sound, clear, concise, practical and actionable with NO FENCE SITTING ALLOWED.

Occupational Health 1st can provide services at client site, remotely via telephone consultation or at facilities across west Sussex Hampshire and Dorset. Our Health Surveillance can be delivered night or day when most operationally convenient.

We provide the full range of Occupational Health services, some of which are identified below. This list is not exhaustive. We pride ourselves on matching our services to clients needs so contact us if you need help, our telephone advice is free!
Sickness Absence Management

Health Surveillance

Advice and Risk Assessment
Relating to Disability
including the appropriate Assisted Technology

Pre-placement Screening

Site Surveillance Available 24 hours


Stress risk assessment

Wellbeing Clinics

Occupational Health Audit

Sickness absence management

Drug and alcohol screening

Policy formation